News
Oh Hallelujah!!! New Single, out now!


Oh Hallelujah!!!
What happens if an angel doesn't fit into the flock, questioning the rigid rules in heaven, causing trouble all day long...- She get's kicked out. But being sent back to earth is all she ever wanted ...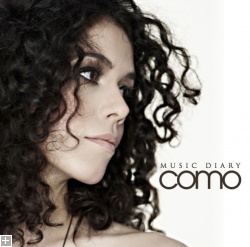 Music Diary
Im Frühjahr veröffentlichte Como ihr Debut Album "Music Diary". Mit ihren Songs, die mit der Emotionalität und Offenheit eines Tagebucheintrages geschrieben sind, zeichnet die Künstlerin das vielfältige Portrait einer jungen Frau, die ihre Höhen und Tiefen in ihrer eigenen Musik auslebt.

Überall Im Handel!