News
New Single, OUT NOW!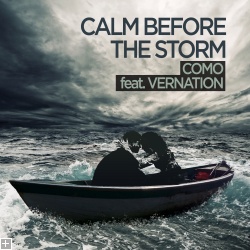 Calm Before The Storm
"2 unique voices and a grand piano telling an emotional story about love and loss"... Despite their careers in different genres Como and Vern have been musical soulmates for a long time. Their first duet "Calm before the Storm" is one out of several songs they have written together. Co-produced with London based musical mastermind Jedidiah Allcock, "Calm Before The Storm" is a beautiful and melancholic song in the tradition of ballads like "Falling Slowly" (Glen Hansard, Marketa Irglova), "Say Something" (A Great Big World) or "I hate u, I love u" (Gnash).