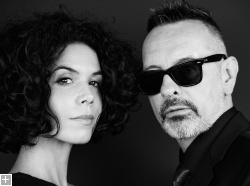 Calm Before The Storm
"2 unique voices and a grand piano telling an emotional story about love and loss"...

Despite their careers in different genres Como and Vern have been musical soulmates for a long time. Their first duet "Calm before the Storm" is one out of several songs they have written and co-produced with London based musical mastermind Jedidiah Allcock, who developed his craft at Abbey Road Studios.